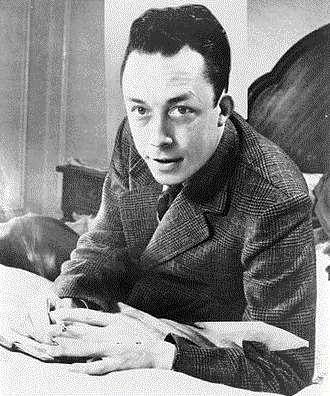 Albert Camus (1913-1960) Nobel Prize 1957 (2nd Youngest)
Algerian French. Writer, but joined Resistance in WWII and became friends with Jean-Paul Sartre, the existentialist philosopher and writer who turned down the Nobel in 1962.
Published The Stranger and The Myth of Sisyphus in 1942.
Edited Combat, the French Underground newspaper in WWII.
Met Sartre in 1944 during rehearsals for The Flies (play).
In the 1950's, they became estranged.
The Absurd, Theater of the Absurd, Benign Indifference of Universe, Phenomenology,
Human Project (is us), Existentialism, Anxiety, Forlornness, Despair, Bad Faith vs. Authenticity
Died in Car Crash 1960.